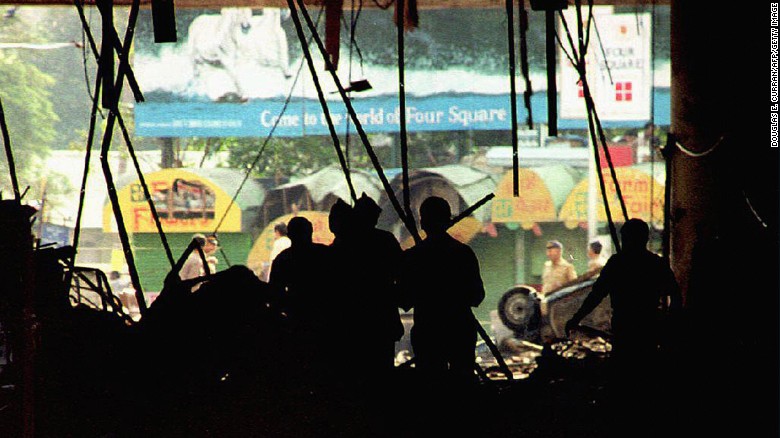 New Delhi – India's supreme court has rejected the final appeal by a condemned prisoner slated for execution next week for his involvement in the country's deadliest terror attack, a public prosecutor said.
In 2007, a trial court sentenced Yakub Memon to death after finding him guilty of plotting the coordinated bomb attacks in Mumbai in 1993 that left 257 people dead.
Higher courts upheld his sentence and his subsequent mercy petition, which a death-row convict can file with the country's president, was also rejected last year.
On Tuesday, India's top court dismissed his last judicial recourse for relief — called a curative petition— ahead of his execution set for July 30, public prosecutor Ujjwal Nikam said.
"He has lost the last chance [to seek a review of his sentencing]," said Nikam.
After the rejection of his appeal by the supreme court, Memon lodged a second mercy plea. This time, filing the request with the governor of the state of Maharashtra, where he is jailed.
But prosecutors say they don't see a merit in his latest mercy petition.
"The merit of mercy is already decided by the president. I don't think there's anything left in revisiting it after that," Nikam said.
"I don't think there will be any legal impediment in his hanging," the prosecutor told reporters. In India, condemned prisoners are executed by hanging.
India's deadliest terror attack
The 53-year-old convict was charged as a key conspirator behind 12 bomb explosions that ripped through several hotels, marketplaces and buildings in Mumbai on March 12, 1993.
According to the Indian prosecution team, those assaults were ordered by the local underworld in revenge for the demolition of a 16th century mosque in northern India by Hindu zealots. The mosque's destruction left a wave of religious violence that left hundreds dead in India.
In 2006, popular Bollywood star Sanjay Dutt was also convicted of acquiring illegal weapons tied to the bombings. He was, however, cleared of a more serious charge of conspiracy in the attacks.
Nikam said 100 of 123 suspects were convicted for their roles in the bombings, one of the longest-running trials of a terrorism case in the country.
Memon was among 11 prisoners sentenced to death by the trial court. The other 10 appealed their sentences, which were commuted to life in jail in 2013.
As reported by CNN