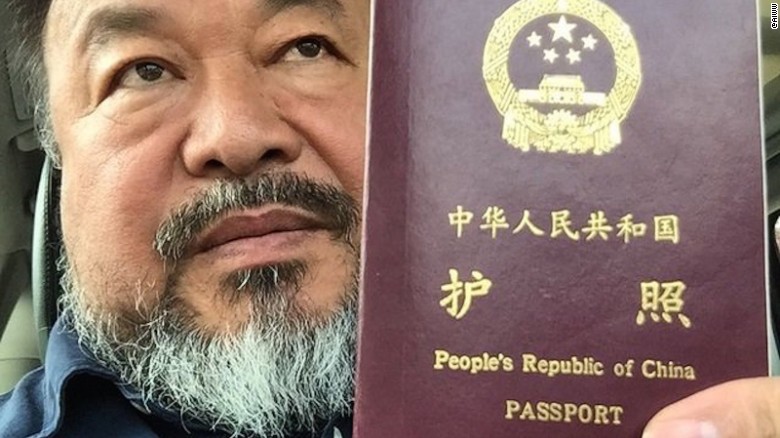 Hong Kong – Chinese artist and rights activist Ai Weiwei could soon be on the move again.
On Wednesday, the avid-Instagrammer posted a photo of himself holding a Chinese passport to his 110,000 followers with the words, "Today, I got my passport."
Chinese authorities revoked Ai's travel rights four years ago, seizing his passport and declining requests to allow him to leave the country.
During recent months, the acclaimed artist has been posting photos to Instagram of a bike with a front basket holding a new bouquet of flowers to mark another day without complete freedom.
He posted the most recent one earlier on Wednesday, with the words, "Today is 600th day!"
In April 2011, Ai was on his way to Hong Kong when he was taken into custody at Beijing's International Airport and detained for 81 days amid a government crackdown on political activists. He was later accused by authorities of evading taxes and intentionally destroying accounting documents.
He was released on one year's probation in June 2011, but the government retained his passport.
Ai is best known for designing Beijing's iconic "Birds Nest" Olympic stadium. He later said he regretted working on it because instead of becoming a place for all, the venue served to benefit only the elite.
As reported by CNN