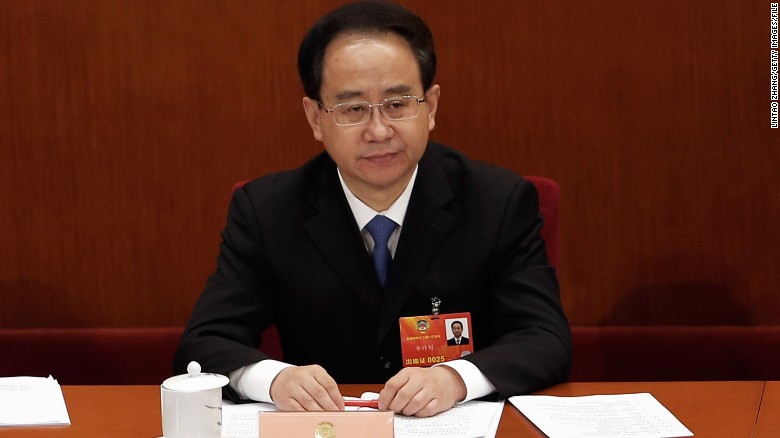 Chinese authorities have arrested a former top official in a corruption investigation after expelling him from the ruling Communist Party, state-run Xinhua news agency reported Monday.
Party investigators have accused Ling Jihua, 58, once a top aide to former President Hu Jintao, of accepting huge bribes, illegally obtaining party and state secrets, as well as keeping mistresses and trading power for sex, Xinhua said.
From 2007 to 2012, Ling was the director of the Communist Party Central Committee's General Office under Hu — a position often compared to the White House chief of staff — making him an extremely powerful politician in China's one party-dominated political system.
His downfall came after Xi Jinping, the current President and head of the Communist Party,came to power in late 2012.
Xi has been staging a massive campaign against official corruption, long a lightning rod for the Chinese public's discontent with the government.
In December, the party's disciplinary arm announced a formal investigation into Ling over "seriously violating Party regulations," and he was soon stripped of his official titles.
Party investigators have sent Ling's case to the China's highest prosecution authority, which is conducting its own investigation, Xinhua reported.
As reported by CNN