Prosecutor decided last year not to investigate the lethal raid on a Gaza-bound ship, but judges urge her to reconsider and probe the incident as a possible war crime.
International Criminal Court judges have called on the court's prosecutor to reconsider her decision not to investigate the storming by Israel of an aid flotilla that was heading to Gaza.
Prosecutor Fatou Bensouda last year declined a request by the Union Comoros to launch a probe into the May 31, 2010, storming of one of the flotilla vessels, which was sailing under a Comoros flag.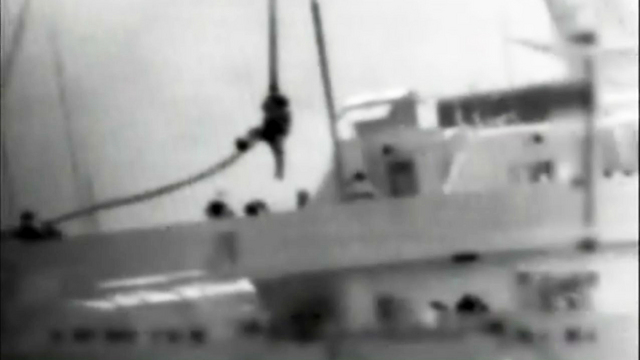 Bensouda said there was a "reasonable basis to believe that war crimes" were committed on the Mavi Marmara, where eight Turks and one Turkish-American were killed and several other pro-Palestinian activists wounded by Israeli commandos, but that the case wasn't serious enough to merit an ICC case.
Judges ruled Thursday that Bensouda made "material errors in her determination of the gravity" of the case.
"The Hague court already ruled that no war crimes were committed on the Marmara," said Deputy Foreign Minister Tzipi Hotovely. "It's very strange to me that the court decided to open an investigation against soldiers who protected themselves against a brutal attack by terrorists who were on the Marmara.
There are Palestinian elements that are always trying to invite international bodies against Israel. I hope those bodies succeed in identifying the incitement and not lend it a hand. With this decision, the court is turning itself into a tool of Palestinian propaganda."
In November 2014, ICC prosecutors ruled that there were grounds to believe war crimes were committed during the raid, but decided the case was beyond their remit.
A 2011 probe by the Israeli government found that soldiers had opened fire in self-defense and had acted properly.
As reported by Ynetnews