British foreign secretary to visit Israel to discuss nuclear deal with Netanyahu; tells UK parliament that Israel would not have been satisfied with any kind of deal with Tehran.
Britain's Foreign Secretary Philip Hammond will arrive in Israel on Wednesday evening to discuss the nuclear deal signed between Iran and world powers the previous day with Prime Minister Benjamin Netanyahu.
Earlier Wednesday, Hammond told parliament that Israel would not have been satisfied with any kind of nuclear deal with Iran, dismissing criticism of the agreement struck between Tehran and foreign powers.
"The question you have to ask yourself is what kind of a deal would have been welcomed in Tel Aviv. The answer of course is that Israel doesn't want any deal with Iran," Hammond said in response to an opposition legislator who said he objected to the agreement and cited dismay in Israel.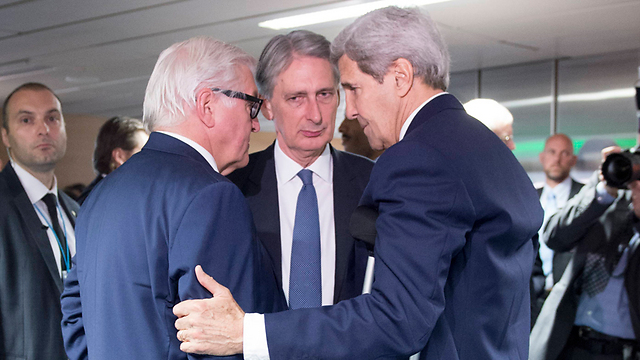 "Israel wants a permanent state of stand-off and I don't believe that's in the interests of the region. I don't believe it's in our interest," Hammond said.
Herzog to lobby US for compensation
Zionist Union leader Isaac Herzog announced on Wednesday that he would go to the US to lobby for a compensation package to ensure Israel's military advantage in the region.
Herzog's trip reflects the broad opposition to the Iran nuclear deal in Israel, where most politicians fear the deal will fail to stop Iran from developing nuclear weapons while strengthening the Islamic Republic's support for Israel's staunchest enemies.
"We must enter dialogue with our big ally, the US," Herzog said in the Knesset.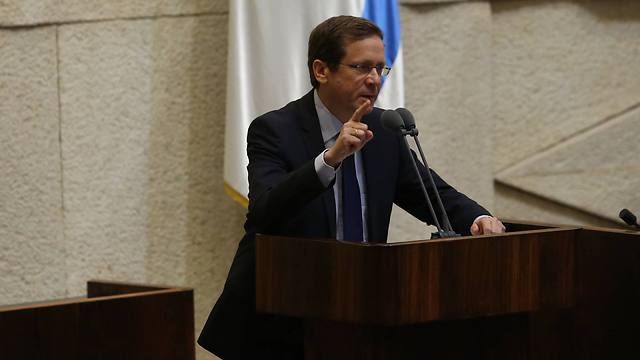 In a videotaped statement posted on his Facebook page, Herzog said he had spoken with officials of pro-Israel lobbying group AIPAC and other US groups, and would be headed to the US "to ask that Israel gets a security umbrella and a series of steps to allow Israel to maintain its advantage in the region due to the new reality coming out of the deal."
Herzog has criticized Netanyahu over the deal, saying the Israeli leader unnecessarily antagonized the U.S. and other allies during negotiations. In March, Netanyahu voiced his opposition to the emerging deal in a speech to the U.S. Congress that enraged the White House.
But in a meeting with Netanyahu late Tuesday, Herzog promised "to do everything for the security of Israel" in light of the Iranian deal, according to a statement from Netanyahu's office.
"Our national security is not a matter of dispute," Netanyahu's office quoted Herzog as saying.
The emperor has no clothes
Nuclear Affairs Minister Yuval Steinitz said on Wednesday Israel was like the boy in the fairy tale who pointed out the emperor had no clothes.
"Israel is like the little child that is pointing its finger and saying, 'the king is naked, this agreement is naked,'" Steinitz told reporters.
Netanyahu has been highly critical of the deal, calling it a "stunning historic mistake," asserting that the deal gives Iran every incentive not to change. By not dismantling the nuclear program, the deal will give "an unrepentant" and "far richer" Iranian regime more regional power, the prime minister said.
As reported by Ynetnews