While Iran's ally Syria and trade partner Turkey praise deal, Egypt, Pakistan and UAE cautiously welcome it, and Syrian rebels, Saudi express concern.
The news of the nuclear deal signed between Iran and world powers on Tuesday was met with mixed reactions in the Muslim world, with Tehran's allies praising the agreement, other countries cautiously welcoming it, and enemies of the Islamic Republic expressing concern.
Syrian President Bashar Assad hailed the deal in a message to Iran's Supreme Leader Ayatollah Ali Khamenei, while suggesting he expected more backing from his strongest regional ally.
"We are confident that the Islamic Republic of Iran will support, with greater drive, just causes of nations and work for peace and stability in the region and the world," he said, calling the agreement "a historic turning point" in the history of Iran and its relationship with countries of the region and beyond.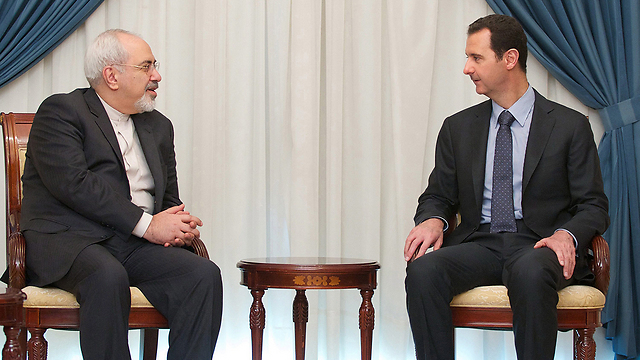 In a separate message to Rouhani, Assad said the coming days will would see momentum in the "constructive role" played by Iran in supporting "the rights of people".
Rebels fighting Assad, meanwhile, said Iranian support has been crucial to his survival. "This agreement will make the region more dangerous," said Iyad Shamse, leader of a rebel group in northern Syria called the Asala and Tanmieh Front.
"Our fears from this agreement are an increase in Iranian influence in the region and this is what is making Assad happy," he told Reuters.
The spokesman for an alliance of rebel groups in southern Syria said Iran was backing Assad with "all its force" at present, and he was worried US pressure would not be enough to stop Tehran from entering in the war.
Turkey, one of Iran's major trading partners who stands to benefit economically from the removal of sanctions over Tehran, welcomed the deal. Turkey's imports from Iran were nearly $10 billion in 2014 and its exports totalled around $4 billion.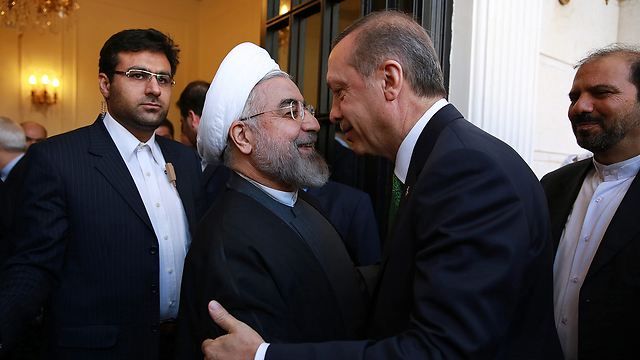 Finance Minister Mehmet Simsek said the deal was "great news" for the Turkish economy as it would likely boost bilateral trade, while Energy Minister Taner Yildiz said it could unlock investment in the Islamic Republic.
But while Ankara says the deal was of vital importance for the stability of the Middle East, Foreign Minister Mevlut Cavusoglu urged Tehran to rethink its policies on issues from Syria to Yemen.
"We have to abandon sectarian-based policies and place particular emphasis on political dialogue. We need to contribute to resolution of these issues through dialogue. This is what we expect from brotherly Iran," Cavusoglu told a news conference.
Iraqi Prime Minister Haider al-Abadi's spokesman said the will be "a catalyst for regional stability."
Saad al-Hadithi told The Associated Press that the landmark agreement is "an important step" and will lead to better unity in the fight against terrorism.
Meanwhile, veteran Iraqi politician Hoshiyar Zebari, who has held ministerial office since the United States invaded Iraq and overthrew Saddam Hussein 12 years ago, said Baghdad had pushed hard for the accord which he said would have a positive impact.
"Any reduction of tension between Iran and the West, between Iran and the United States, would help the region," he said as the final elements of the deal were hammered out this week.
"We have a vested interest in this deal because we believe it will reduce tensions. Basically we don't want Iraq to be a score-settling ground between the United States and Iran," Zebari told Reuters.
Egypt's Foreign Ministry said it hopes the nuclear deal will prevent an arms race in the Middle East and lead to a region free of weapons of mass destruction. Egypt and Iran have not had full diplomatic ties since 1979 when Iran had its Islamic revolution and Cairo signed a peace deal with Israel.
Pakistan's foreign ministry welcomed the agreement, saying Islamabad had consistently maintained that the Iran nuclear issue should be peacefully resolved through dialogue. Noting Pakistan's position as a neighbor to Iran, the foreign ministry said such confidence-building measures "auger well for peace and security in our region."
The ruler of the United Arab Emirates, Sheikh Khalifa bin Zayed Al Nahyan, sent a note of congratulations to Iran's President Hassan Rouhani for Tehran's nuclear deal with world powers. The seven-state federation has longstanding trade ties with Iran but, along with other Gulf Arab countries, has been deeply skeptical of Iran's ambitions in the region.
Iran's Sunni rival Saudi Arabia, meanwhile, said the deal will make the Middle East a "more dangerous part of the world" if it comes with too many concessions.
While acknowledging that the Vienna deal would mean "a happy day" for the Middle East if it stopped Iran gaining a nuclear arsenal, a Saudi official told Reuters that he feared it would instead allow Iran "to wreak havoc in the region".
"We have learned as Iran's neighbours in the last 40 years that goodwill only led us to harvest sour grapes," he said.
While publicly voicing lukewarm support for the talks, Saudi officials in private have often argued that Iran could not be trusted to keep to a deal, and that any release of international pressure would simply allow it to ramp up backing for proxies.
As reported by Ynetnews