Fifty three million people have seen the computer-generated image of the little girl with the big brown eyes and brown hair. Seven hundred and fifty thousand have shared it.
And yet, nearly three weeks since her remains were found along the rocky shoreline of Boston Harbor wrapped in a black plastic garbage bag, authorities don't know how she ended up there, how she died or even who she is.
For now, they are calling her 'Baby Doe.'
"There is a remarkable silence surrounding this child," former FBI profiler Mary Ellen O'Toole told CNN on Monday night.
"If she's not known by a baby sitter, she's not known by a day care, why is that?"
On M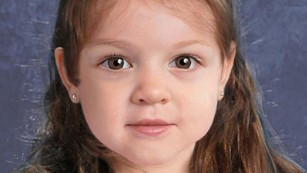 onday, a few pieces of the puzzle began to take shape — but they hardly even begin to paint a clearer picture.
One of the working theories is that Baby Doe was placed on the shoreline, but investigators have drawn no definitive conclusions about whether the remains were placed on Deer Island or washed up there, said Suffolk County District Attorney spokesman Jake Wark.
No definitive conclusions have been made about where she is from, either.
The body would have been waterlogged had it washed up from elsewhere.
"I think she was disposed of very quickly and the disposal site was one that was expedient for the offender," O'Toole said.
Toxicology tests are still ongoing. On Monday, officials said some results came back and show she did not ingest bleach or drain cleaner. The body had no obvious signs of external injuries, so authorities had considered the possibility of an accidental poisoning.
"Baby Doe" is thought to be about 4 years old. She was about 3½ feet tall and weighed about 30 pounds.
Her body was discovered on June 25 along the shore of Deer Island, a narrow peninsula just east of Boston's Logan Airport. The island has a 2.6-mile recreational perimeter accessible to the public, the National Park Service said. It is also near the Port of Boston, one of the busiest on the Eastern Seaboard.
As reported by CNN