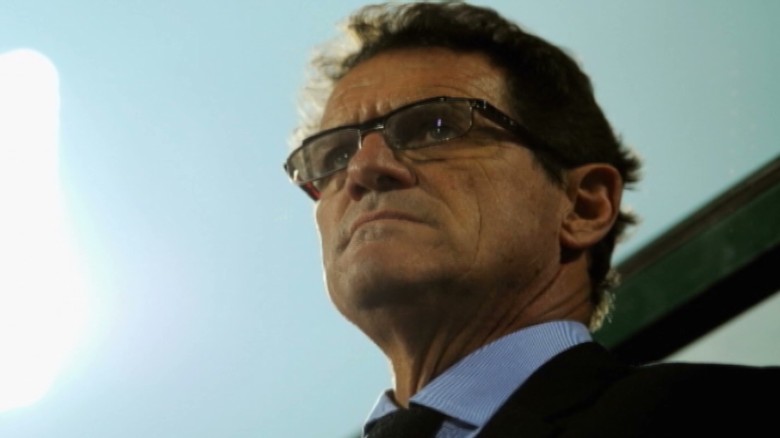 Russia has terminated the contract of its coach Fabio Capello, three years before he was due to lead the team at the 2018 World Cup.
Capello, formerly coach of the England national team, has paid the price for a run of form which has left Russia struggling to qualify for next year's European Championship in France.
The Italian was contracted until the end of the 2018 tournament, which will see Russia host the World Cup for the first time.
"The Russian Football Union and head coach of the national team of Russia, Fabio Capello, have reached an agreement to terminate the employment contract by mutual agreement," read a statement on the Russian Football Union's (RFU) website.
"RFU sincerely thank Fabio Capello for his work as head coach and wish him success in his future career.
"Fabio Capello, in turn, thanks the RFU for their help and support he has felt throughout the years. He is also grateful to the players for working together, and the fans – for the sincere support team."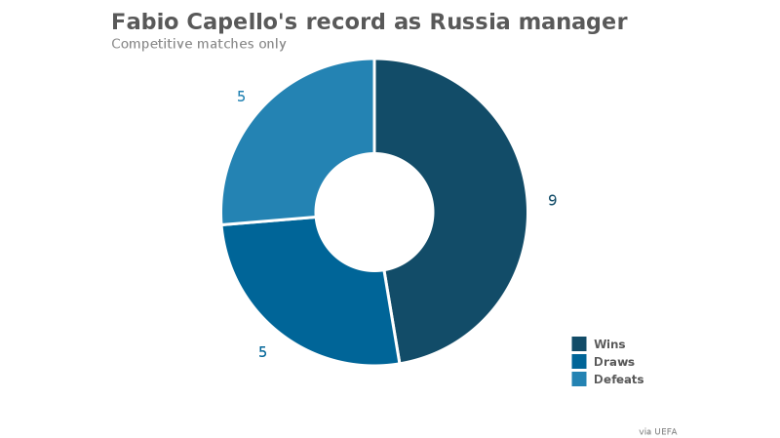 Capello's final match in charge of the team was a 1-0 home defeat to Austria in June, a loss which left Russia third in its Euro 2016 qualifying group.
He took over as Russia coach in July 2012 and led it to the top of its qualifying group for the 2014 World Cup — its first appearance in the competition for 12 years.
However, Russia failed to win a single match in Brazil and was eliminated in the group stage.
Capello previously managed England at the 2010 World Cup in South Africa where it lost 4-1 to Germany in the round of 16.
As reported by CNN