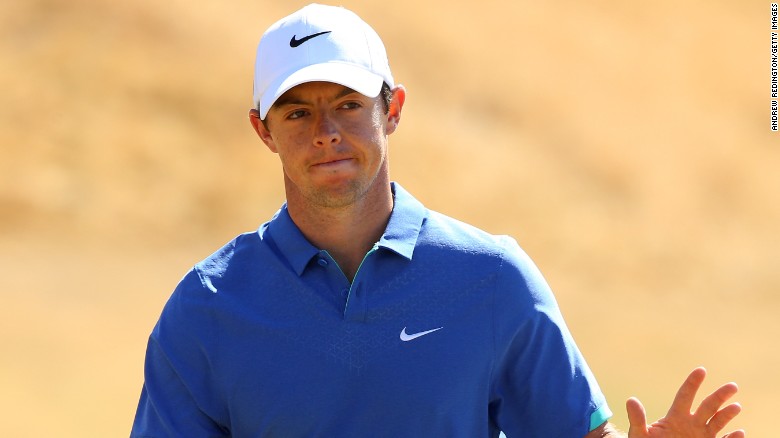 Rory McIlroy has a "10% chance" of playing in the British Open after the world's No. 1 golfer ruptured his ankle ligaments while playing soccer.
The Northern Irishman posted a picture on Instagram of him on crutches, explaining the injury occurred during a game with friends on Saturday.
"Total rupture of left ATFL (ankle ligament) and associated joint capsule damage in a soccer kickabout with friends on Saturday," the four-time major winner said in the caption accompanying the picture.
"Continuing to assess extent of injury and treatment plan day by day. Rehab already started….. Working hard to get back as soon as I can."
A spokeswoman for McIlroy's management company told CNN there is a "10% chance" of the 26-year-old participating in the 2015 Open when it begins at St. Andrews on July 16.
He is definitely out of this weekend's Scottish Open, taking place in East Lothian.
McIlroy, who lifted the Claret Jug last year, will have more scans on Monday, according to his management, and is under the 24-7 supervision of fitness expert and sport scientist Dr. Steven McGregor.
Jordan Spieth is many bookmakers' favorite to triumph this time around, with the American looking to win a third successive major following victories at the Masters and the U.S. Open.
As reported by CNN