According to the UN boss in Gaza, the process of rebuilding has been delayed by restrictions imposed by different bodies, however he is hopeful that construction can begin soon.
Robert Turner has no quick and easy answer when asked to name the worst of times in his three years running the United Nation's relief effort in Gaza.
"The worst day? It will be hard to rank the worst day," the Canadian diplomat told Reuters as he prepares to leave Gaza, where two-thirds of the 1.8 million people receive some form of aid. "There were many – mostly during last summer's conflict."
The 51-year-old's deployment with the U.N. Relief and Works Agency (UNRWA) in the Hamas-run territory included two wars – an eight-day conflict in 2013 and the devastating seven-week war last July and August that left tens of thousands of Palestinians homeless.
But Turner, in an interview summing up his Gaza experiences, sounded a rare optimistic note, saying housing reconstruction, long delayed by Israeli and Egyptian border restrictions and Palestinian political infighting, could begin next week.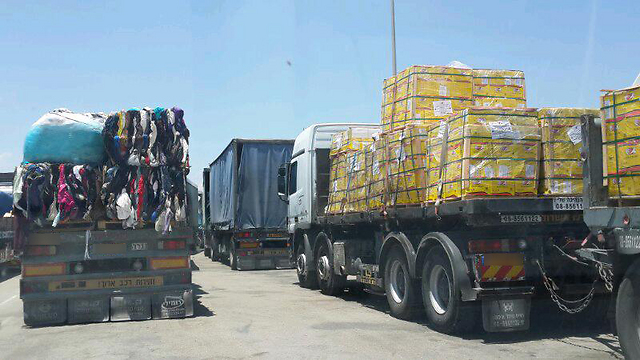 "Finally, last week the minister of public works and housing announced that technical issues related to total reconstruction have been resolved," he said. "We are going to start putting money in people's pockets next week, they will have access to materials, they can start (rebuilding) immediately."
On the ground, some districts of Gaza remain in ruins, particularly Shejaiya, one of the worst-affected by Israeli shelling. While most of the rubble has been cleared, none of the estimated 100,000 homes damaged or destroyed has been rebuilt.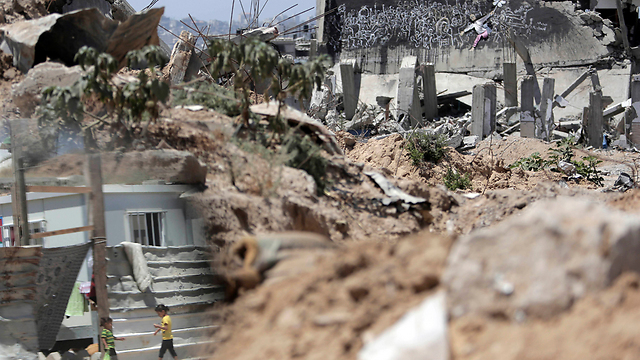 Turner said no return to war between Israel and Hamas appeared imminent, with the enemies showing little interest in renewed hostilities after last year's bloodshed in which more than 2,100 Palestinians and 73 Israelis were killed.
"I don't think parties want it and in fact I think the parties are doing what they can to avoid it," Turner said.
He noted, however, in an indirect reference to jihadist groups that have launched rockets at Israel in recent weeks, that "there are spoilers" who want to rekindle fighting.
"It is very important that responsible actors do not get drowned in something that they do not want. Two guys with a mortar tube should not be able to decide that there is going to be a conflict between Gaza and Israel," he said.
Effective Governance
Turner assailed what he described as the lack of effective governance in Gaza, saying only the West Bank-based Palestinian Authority could fill any leadership vacuum.
Donors, who have pledged $5.4 billion towards Gaza's reconstruction, most of which is yet unpaid, want to see the Authority, led by President Mahmoud Abbas, take a role in governing Gaza and overseeing aid. Hamas, which seized the territory from forces loyal to Abbas in 2007, has resisted powersharing in Gaza, despite a unity deal signed last year.
Neighboring Egypt, whose military-run government views Hamas as an Islamist enemy, has destroyed a network of smuggling tunnels and has largely kept its Rafah border crossing, Gaza's main gateway to the world, closed.
Israel allows in hundreds of truckloads of goods a day to Gaza but imposes tight restrictions on construction materials it says could also be used for military purposes.
"The economy (was) effectively destroyed by the blockade," Turner said. "But I don't see that is getting any significantly worse. It is already terrible."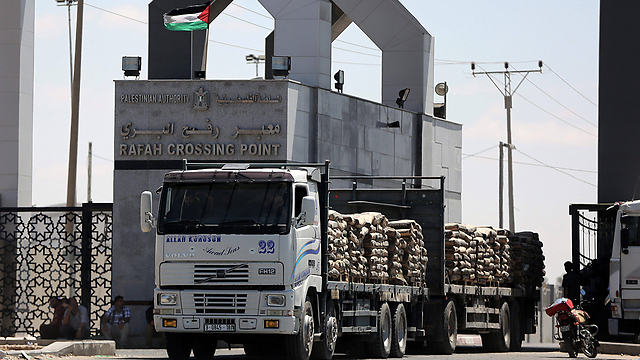 The IMF last month declared the economy to be on the brink of collapse, with unemployment nearing 45 percent and output having contracted 15 percent last year alone.
UNRWA, which operates 250 schools in Gaza and has deep budgetary problems of its own, has been helping Palestinian refugees in Gaza since 1949, a year after Israel's founding.
Some 1.2 million people in the enclave are dependent on its assistance, and with no political solution to their plight in sight, Turner said the agency needs to move forward "in a financially sustainable" way.
UNRWA's operational budget in Gaza and elsewhere in the Middle East is about $680 million a year, and it is running a deficit of $101 million. The organization has cut international staff, frozen recruitment and is looking for other savings.
"We hope that we will be able bridge the gap," said Turner. "If we can't then very difficult decisions will have to be taken in August as to whether or not we have enough funds to open the schools."
As reported by Ynetnews