Bayit Yehudi drafts letter to prime minister demanding continued construction in West Bank in wake of terror attacks; 'Bayit Yehudi will not ignore the murder of Jews.'
Bayit Yehudi Chairman Naftali Bennett expressed deep concern at a party meeting Wednesday evening over the recent wave of terror attacks against Israelis, sending a message to Prime Minister Benjamin Netanyahu that he must cancel eased restrictions on Palestinians for the month of Ramadan and give government approval "for construction in Judea and Samaria and strengthening of the settlements.
"Bayit Yehudi will not ignore the murder of Jews," continued the strongly-worded letter to the prime minister.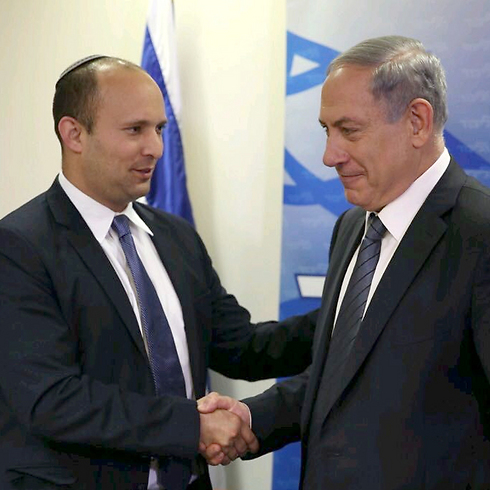 Netanyahu's office has yet to the reply to Bennett's comments that included a demand "to cancel the exemptions granted to the Palestinian for Ramadan as they have become life threatening, along with a series of security measures and deterrence."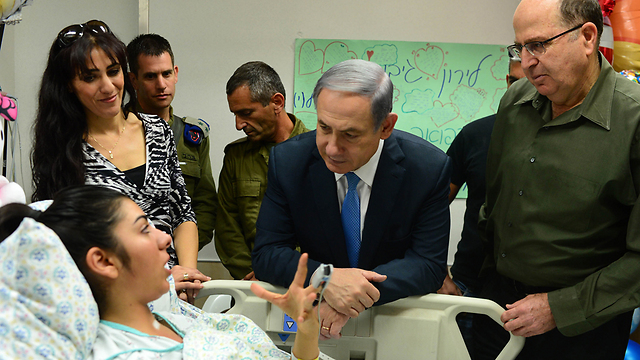 The prime minister was faced with public opposition as well on Wednesday, when dozens of Israeli residents of the West Bank protested in front of the Netanyahu's offices in Jerusalem, calling on the authorities to take greater action to stop attacks by Palestinians.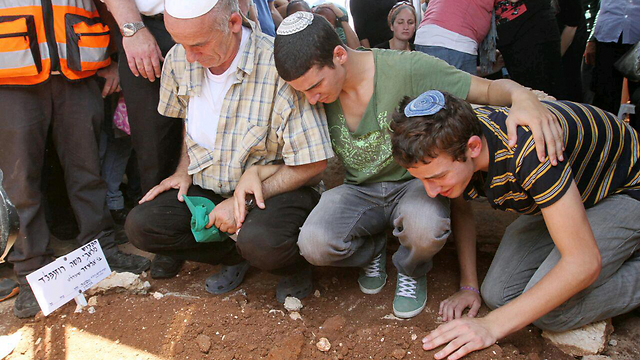 Partakers called on the government to continue settlement construction in the West Bank and to withhold funds passed to the Palestinian Authority.
Five attacks have taken place over the past two weeks, taking the lives of two Israeli civilians. The last victim was Malachi Rosenfeld, who was shot in a terror attack on Monday and passed away the following day.
Just 12 hours earlier, A Palestinian woman stabbed a female soldier during a security check at the Rachel Crossing, which leads to Rachel's Tomb in Bethlehem. The soldier, who serves in military police, was seriously wounded.
As reported by The Jerusalem Post