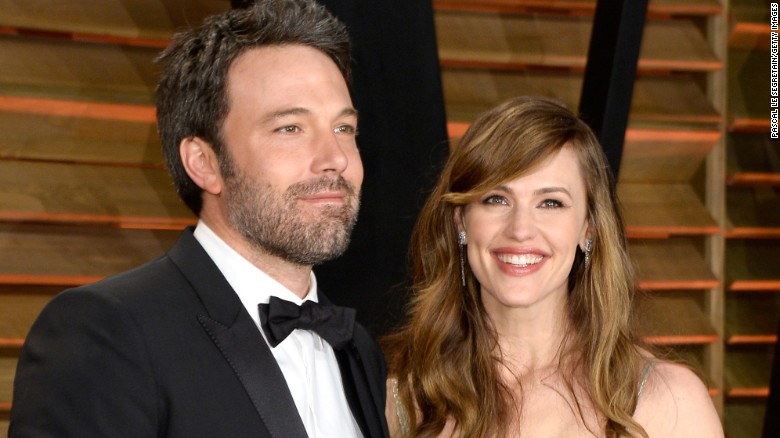 One day after their 10-year anniversary, Ben Affleck and Jennifer Garner confirmed they are filing for divorce.
"After much thought and careful consideration, we have made the difficult decision to divorce," the couple said in a joint statement.
Affleck, 42, and Garner, 43, have three children together. They said in their statement that they will "go forward with love and friendship," and with a commitment to "co-parenting" their children.
"This will be our only comment on this private family matter. Thank you for understanding," they said.
The actors have appeared in two films together: 2001's "Pearl Harbor" and 2003's "Daredevil." When they started dating, Affleck was fresh off the demise of Bennifer, the name given to his pairing with previous girlfriend Jennifer Lopez and their box-office bombs, "Gigli" and "Jersey Girl."
Garner was previously married to actor Scott Foley.
The couple married June 29, 2005, in a private ceremony in the Turks and Caicos, months after they famously made their first public appearance together as a couple during the 2004 World Series.
The series was won by Affleck's team, the Boston Red Sox, and Garner later credited the championship for their marriage.
"If they hadn't won that year, I don't think I'd be married with three kids… Because I think I would have been considered a jinx. Boston fans are pretty serious about superstition," she told USA Today in 2013.
"There's something about Boston fans, they really think they can control it by what shirt they wear and where they sit — the whole thing."
The couple reportedly worked out a system in which they took turns making movies. After a string of movie duds in the early 2000s Affleck revived his career as the director of such films as "Argo," which won the Oscar for the best picture of 2012.
Garner, who rose to fame in the TV series "Alias," has also appeared in such movies as "Catch Me if You Can," "13 Going on 30" and "Dallas Buyers Club."
As reported by CNN