'I am terrified knowing I may not be able to discuss my Judaism without taunts, or worse, violence,' says Northwestern University student.
A new webpage launched this week features over 100 testimonies of anti-Semitism from students across the United States over the past year and a half.
The nonprofit campus watchdog AMCHA is behind the new project, gathered from public reports and students at 47 American colleges and universities across 20 states.
In their reports, many students said they felt intimidated and frightened by anti-Semitism. Others said they wanted to keep their Jewish identities a secret to prevent being targeted by their classmates.
One student from the University of Washington wrote that after seeing his Star of David, some people "brand me as someone toxic, someone worthy of their disdain and vitriol.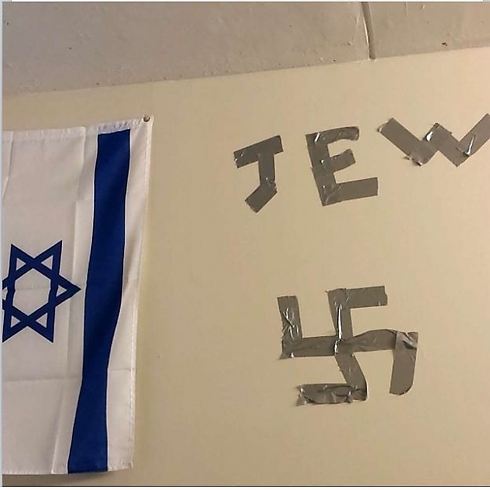 Another student from the University of North Carolina said that he was taunted by anti-Semitic classmates who also made references to the Holocaust. The student admitted his fear, explaining "I wear shirts with the word Israel on it or shirts with Hebrew lettering, I have Israel stickers on my laptop… (I have been) spat at. I have been called a terrorist, baby killer, woman killer, (told that) I use blood to make matza and other foods, Christ killer, occupier, and much more… (A female student) looked at me with a straight face and said to 'go burn in an oven.'"
At Northwestern University, where anti-Semitism has been on the rise, a student said: "I am terrified knowing I may not be able to discuss my Judaism without taunts, or worse, violence."
At Florida State University, a Palestinian student accused a Jewish student of being a Nazi, a racist, and "an imperialist who needs to check my white privilege.
"I think for the first time in my adult life, I truly understand what it means to stare racism straight in the face," the FSU victim explained.
"From their harassment of students participating in the spring break trip, to the Nazi incident and anti-Zionist rhetoric that verges on blood libel, SJP has done everything in its power to make Vassar an unsafe space for Jews," said a student from Vasser college.
These attacks on Judaism not only create emotional distress, but also can have "devastating effects" on students academically. One student complained of being "so riddled with anxiety I couldn't sleep."
All of the statements published on the website have either been stated publicly or have been quoted by the press, according to the AMCHA. Many students specifically mentioned the Students for Justice in Palestine (SJP) as being responsible for the unsafe conditions on campuses for Jews today.
As reported by Ynetnews