Documents presented to chief prosecutor meant to convince ICC to investigate claims; Foreign Ministry: 'We hope attorney won't fall for this trap.'
The Palestinian Authority presented the International Criminal Court on Thursday with its first documents claiming Israeli crimes under international law in regards to settlement construction, Israel's policy in the Gaza Strip, and Palestinian prisoners in Israeli jails.
While the information presented by PA representatives does not constitute an official complaint against Israel, the Palestinians hope that the documents will convince ICC Chief Prosecutor Fatou Bensouda to open an investigation against the Jewish nation.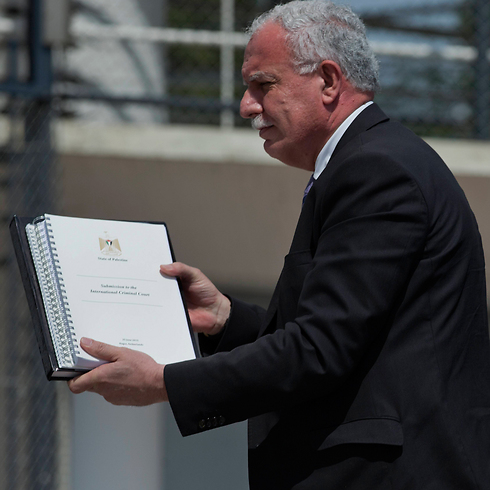 Foreign Minister Spokesperson Emmanuel Nahshon responded to the step by the Palestinians saying, "This step is nothing more than provocation and manipulation of the court in the Hague.
The Palestinians said Wednesday evening that the documents would be limited to general information on Israel's control of the West Bank, from daily life to IDF raids. The current batch of documents does not include specific information, which the Palestinians are saving for possible future use, depending on the prosecutor's decision.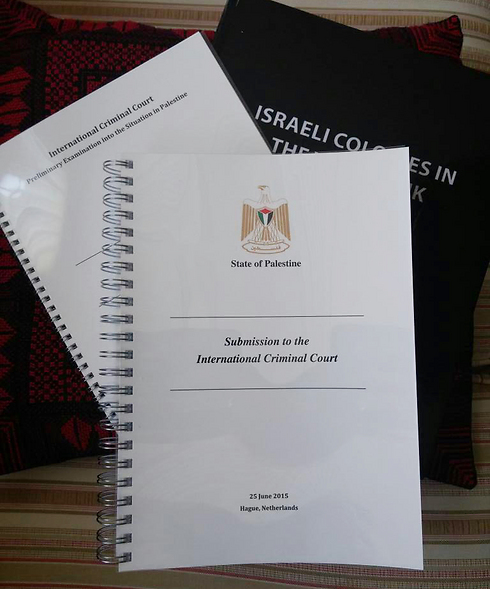 Mustafa Barghouti, the Palestinian official who presented Bensouda with the damning documents, said the Palestinian aim to achieve justice and to hold accountable those responsible for crimes.
According to the Palestinians, the documents point specifically at crimes allegedly committed by Israeli leaders and public officials but they also said they still support a two state solution as the preferred option to ending the conflict. The Palestinian ambassador in Holland said that the documents presented on Thursday represented just the beginning of a process that will take anywhere from 5-10 years.
The ICC is expected to send a delegation to Israel as a result of the Palestinian claims on a fact-checking mission. Israel however, may prevent the team from entering the West Bank.
As reported by Ynetnews