Yohanan Danino set to be replaced on July 1 after Attorney General approves appointment of current Tel Aviv district commander.
Police Commissioner Yohanan Danino will be replaced by Tel Aviv District Commander Benzi Sau from the first of July, according to an official statement released Thursday. As first reported by Channel 2's Amnon Abramovitch, Attorney General Yehuda Weinstein approved the appointment.
Sau was appointed deputy commissioner in February after allegations arose of sexual harassment among police officials – just one of a series of scandals that rocked the leadership of the national headquarters. Former internal security minister Yitzhak Aharonovich extended the tenure of Danino who was supposed to retire on May 1.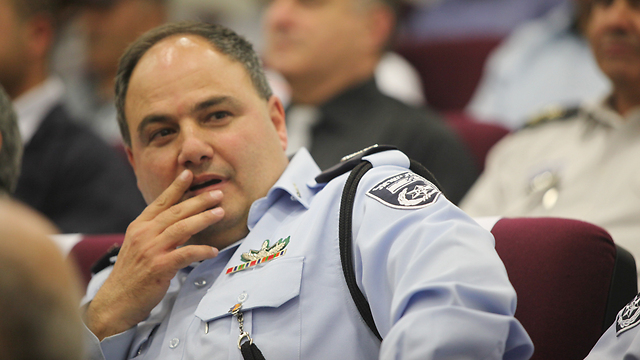 Last December, after the collapse of the government but before a date for elections was set, Aharonovich asked to appoint a new commissioner before the elections, but Weinstein refused, citing that the country was being run by a transitional government.
In early June, Minister Gilad Erdan interviewed several senior officers as candidates to replace Danino.
In 2006, the Supreme Court ruled that the appointment of Sao as Secretary of Homeland Security was illegal. Sau was one of the most active police officials during the events of October 2000 and was one of the most prominent names in a report by the Adalah Organization.
As reported by Ynetnews