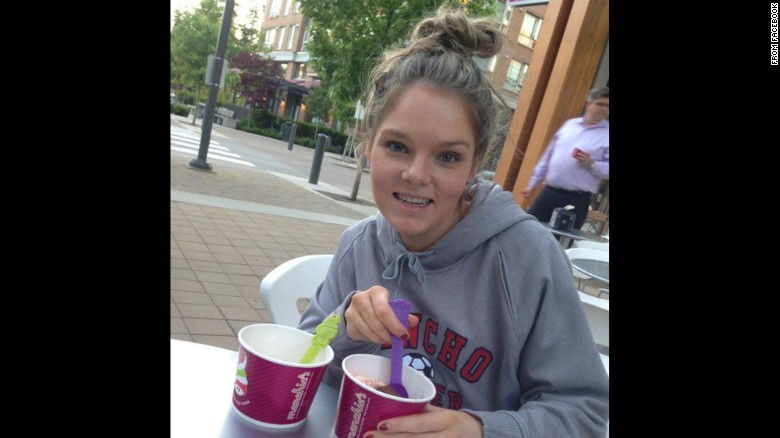 A residential balcony that collapsed and killed six students in Berkeley, California, had decayed to the point of severe dry rot, according to a new report.
A memorandum from inspectors at the Berkeley Building and Safety Division says that the deck's severed joist ends — horizontal, parallel beams that support a ceiling or floor — looked "extensively rotted" where the structure had ripped from the wall.
The outer beams of the balcony had sustained "significant rot and decay," while the inner joists appeared to be in better shape.
The balcony collapsed during a 21st birthday party at the Library Gardens Apartments in the early hours of June 16, killing six of the 13 people on the fourth-floor structure.
The victims were three men and three women in their early 20s. Five of the six were in the United States on short-term J1 work visas from Ireland. They have been identified as Olivia Burke, Eoghan Culligan, Niccolai Schuster, Lorcan Miller and Eimear Walsh. They were all 21.
The sixth victim, Ashley Donohoe, 22, had dual U.S.-Irish nationality and was from Rohnert Park, California.
At least seven other people were hospitalized with injuries.
Teresa Drenick, a spokeswoman for the Alameda County District Attorney's Office, told CNN they're "reaching out to the city of Berkeley and our office will begin looking at this matter." She declined to give further details.
The apartment building is less than 10 years old.
The 10-page report, released Tuesday, said its analysis was limited to "direct observations" of staff immediately after the balcony collapsed, indicating that a forensic examination and lab tests were "outside the scope of the review."
That analysis identified possible contributing factors, but it did not go so far as to conclude exactly how the balcony failed to hold the weight of the people on the structure.
The balcony was cantilevered, meaning it was supported by beams protruding from the side of the building — affixed to that exterior wall on only one side. The joist beams "had completely sheared off approximately 16-20 inches from the exterior building face," according to the report.
Those splintered ends "appeared to be severely dry rotted," the report said.
The balcony had separated from the exterior wall of the building, rotating 90 degrees downward when it collapsed. The balcony below it was strewn with what looked like dry-rotted debris. That lower balcony, upon later observation, also appeared to be dry rotted, "potentially presenting a danger of structural failure." It was declared "unsafe and a collapse hazard endangering public safety."
The report gives structural recommendations to reduce the probability of dry rot and "other moisture-related damage," which suggests moisture could have led to the decay of the balcony support.
As reported by CNN