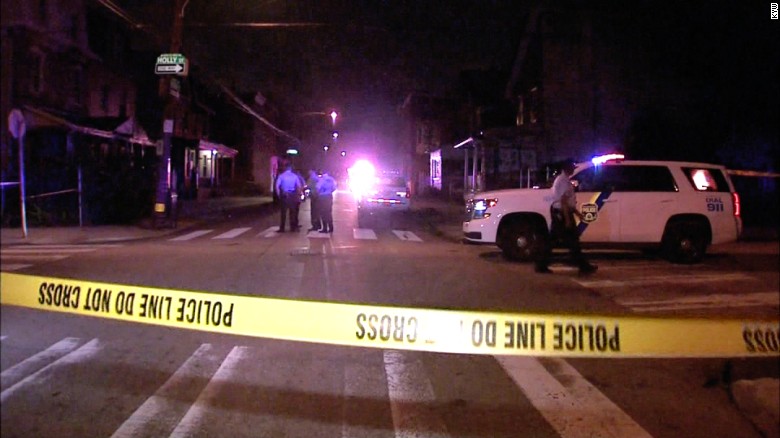 Ten people, including three children, were shot at a Philadelphia cookout and block party Saturday night.
According to Philadelphia police incident report, witnesses said "that two unknown black males had fired (at the crowd) with a shotgun at least once and then (drove) down the street in a gold or silver four door sedan and fired several more shots, possibly with a handgun."
"It looks like they just fired randomly into the street and hit whoever was in their way," said Philadelphia police Lt. John Walker. "It's a terrible situation."
Victims' injuries included gunshot wounds to the leg and face. The youngest victim, an 11-month-old, was shot in the neck, according to CNN affiliate KYW.
All victims were taken to local hospitals and listed in stable condition, according to Philadelphia police.
As reported by CNN