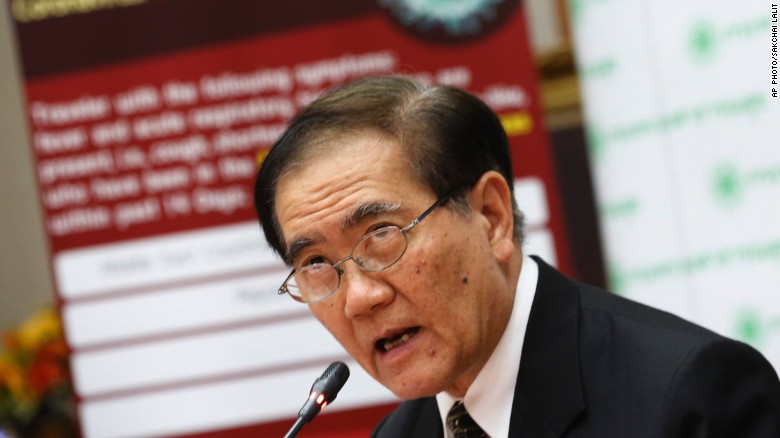 Thailand has confirmed its first case of MERS, representing a further spread of the deadly respiratory disease from the Middle East to eastern Asia, Thai Public Health Minister Rajata Rajatanavin said Thursday.
A man was diagnosed with MERS after he traveled to Thailand from a Middle Eastern country on June 15, Rajatanavin said.
He was being treated in a private hospital in Bangkok on Thursday where his condition was said to be stable.
Thailand would be the 26th country with confirmed Middle East respiratory syndrome cases since the disease was identified in Saudi Arabia in 2012.
The patient was in Thailand to receive treatment for heart disease, and was taken to the hospital when he displayed flu-like symptoms.
South Korean toll up
The disease continues to claim lives in South Korea, where officials announced a further death in the country's outbreak Friday, raising the total death toll to 24.
According to South Korea's Ministry of Health, the latest patient to die was in his 70s.
A new case was also announced Friday, bringing the total number of cases to 166.
Thirty of those afflicted have recovered, leaving a total of 112 currently receiving treatment.
The number of people under quarantine in the country dropped to 5930, with 5161 people under house quarantine and 769 quarantined in facilities.
WHO 'wakeup call'
More than 100,000 tourist visits to South Korea have been canceled in response to the outbreak, the biggest outside Saudi Arabia.
The World Health Organization has described the MERS outbreak as a "wakeup call."
It said that the number of new cases "appears to be declining" — indicating that the outbreak could be slowing down.
But it also warned that "all outbreaks are unpredictable" — especially for new diseases that are not well understood.
As reported by CNN