'A black flag hangs over the decision to screen the movie about Yigal Amir,' says former president and long-time friend and political partner of slain prime minister Rabin; calls movie an attempt 'to legitimize a heinous murderer'.
Slain prime minister Yitzhak Rabin's long-time friend and political partner, Shimon Peres, called on Monday to stop the screening of a documentary about Rabin's murderer, Yigal Amir.
"Let's say someone wakes up tomorrow and uses the freedom of speech to offer to murder someone – is this the freedom of speech?" the former president wondered in a special interview with Ynet.
Culture Minister Miri Regev said Sunday that she will reconsider state funding to the Jerusalem International Film Festival over the decision to screen a documentary about Amir, titled "Beyond the Fear," at the festival.
"A black flag hangs over the decision to screen the movie about Yigal Amir," asserted Peres, who won a Nobel Peace Prize alongside Rabin.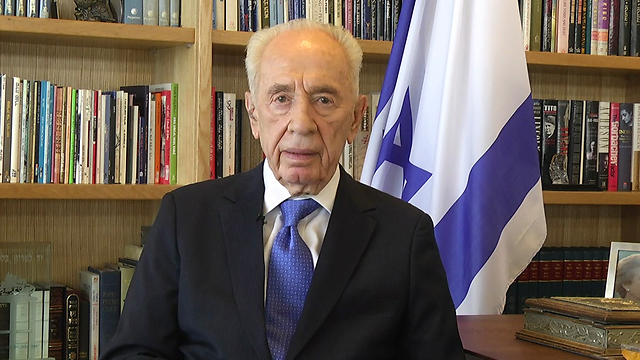 "A culture is built on freedom, but not on disgrace," the former president said.
"The disgrace of Yigal Amir will continue echoing throughout the ages for generations. What he did is against Jewish morality, the Ten Commandments, and human freedom," Peres said. "He tried to put democracy to death, and put to death the man who was elected," he added.
"There is no forgiveness, there is no absolution, there is no backing down. We must educate our children so such a thing does not happen again," the former president went on to say.
Peres vehemently opposed the screening of the film. "Give it a voice? Say with one breath that it is allowed and with the other that it is forbidden? Is this how we want to educate? The entire nation wept tears of blood the day after this murder. What happened, time went by and we have forgotten? We must not forget," he said.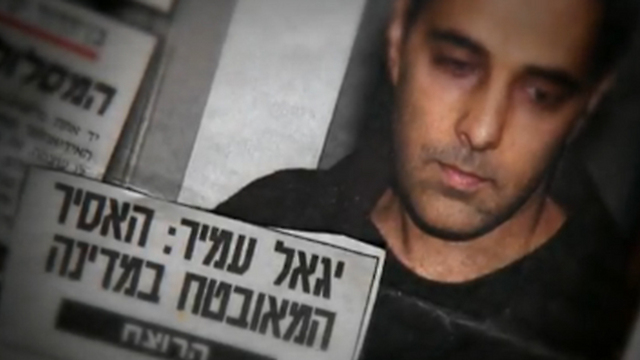 The former president also said he supported Education Minister Naftali Bennett's decision to cut funds to a movie about the murderer of IDF soldier Moshe Tamam.
"Under the banner of the freedom of speech and protecting cultural discourse in Israel, we must not permit a play about the life for a terrorist, or a movie about Yigal Amir, the murderer of prime minister Yitzhak Rabin. This is an image movie, rather than an innocent documentary – this is an enterprise meant to legitimize and whiten a heinous murderer."
Speaking at the Knesset on Monday, Culture Minister Regev argued, "is it possible for a country to remain indifferent to the fact its budget is funding the Jerusalem film festival, where a movie about the prime minister's murderer Yigal Amir will be screened? I think such a movie has no place in a festival that gets government funding."
Latvian-Israeli director Herz Frank started making the controversial film, which was later taken on by Maria Kravchenko after Frank passed away two years ago. The film includes the story of Amir's relationship with Larisa Trembolver, who married him in 2004.
The Jerusalem municipality financially supports the festival. A municipality source told Ynet, "The Jerusalem municipality is not a censor. The municipality supports scores of cultural institutions that show hundreds and thousands of plays, films, and shows every year. They are not required to submit the script for every play or film to the municipality for approval."
As reported by Ynetnews