Israel's Druze accepting donations to send to family, friends in Syria who face threat of massacres; 'We are all ready to take them into our homes.'
Thousands protested in Israel's Druze villages Saturday, calling on Israel and the international community to take action and aid the Druze community in Syria, which is facing a growing threat of being massacred at the hands of Islamic State militants, al-Qaeda affiliates and other rebels locked in a civil war with the Syrian regime under Bashar Assad.
"Stop the massacres," cried some protesters, "We want the Druze among us," called others. Donations were accepted during the protests, which the Druze hope will reach their family members in Syria.
"I have family and friends who I'm very worried about and I try to help them in any way I can," said a member of the Israeli Druze community from Mas'ada village in the Golan Heights. "I hope that the State of Israel will help them and let them come to Mas'ada. We are all ready to take them into our homes.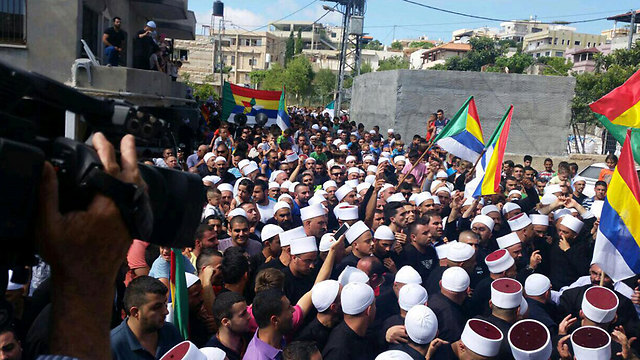 Over 200,000 have been killed in Syria's four-year civil war, but the neutral Druze community remained largely unharmed until al-Qaeda affiliated rebels known as the Nusra Front killed 20 Druze in the north west of the war-torn nation on Thursday.
Nusra Front acknowledged on Saturday that its members were involved in the killing, saying they had violated orders and would face justice.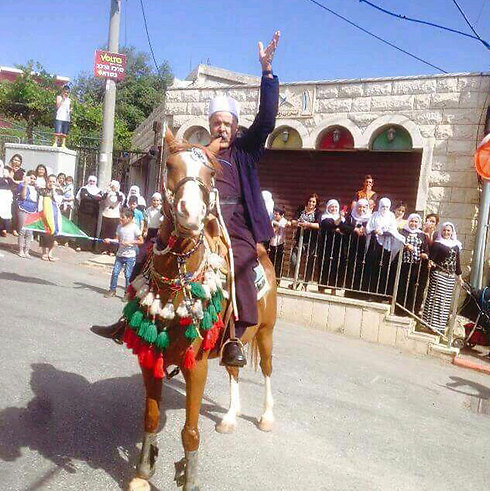 In a statement, the Nusra Front said it had received with "great sorrow" news of the incident in which "a number of Nusra Front members" had taken part without consulting their leaders.
All those involved would face trial in an Islamic court, it added. "Everyone involved in this incident will be presented to a sharia court and held to account for blood proven to have been spilt."
On Wednesday,President Reuven Rivlin expressed his concern to the United States about the fate of the Druze minority in Syria, saying around 500,000 of them were under threat from Islamist militants in an area near the Israeli border.
As reported by Ynetnews