Miri Regev tells cultural figures that it is her right to determine criteria for funding and withdraw it from institutions, says "the artists won't dictate to me".
A meeting on Thursday between Culture and Sports Minister Miri Regev and cultural figures became heated when the minister accused leftists of attempting to co-opt culture for their own ends.
According to a Channel 10 news report on Thursday evening, Minister Regev told those present at the meeting – which included actor Shlomo Vishinsky, director of the Cameri Theater Noam Semel, and others — that "we received 30 seats, you got only 20".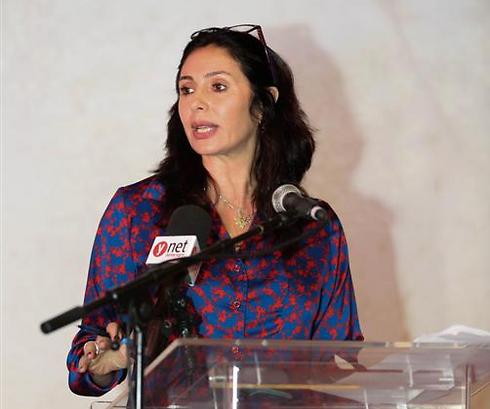 When those present asked what she meant by "you", the minister was quick to respond. "We know the left appropriates culture for itself," she said.
"We don't need to get confused about who the public is and whom it chose. I set the criteria, I can decide that the institutions don't get money, that all the money goes only to the periphery and Judea and Samaria.
"The government doesn't have to support culture. I can decide where the money goes. The artists will not dictate to me. If we agree on these principles you will have a partner, otherwise we have a problem."
Actor and director Shlomo Vishinsky told Ynet after the meeting that he was not angry at the minister. "She won," he said.
"She spoke with passion, she wants to increase plays in the periphery and that's her right. She also accepted the things we said."
As reported by Ynetnews