After Palestinian delegation arrives in Cairo to discuss crumbling reconciliation agreement with Fatah and ways to reach a long-term ceasefire with Israel, Western sources say Egyptian intel officials sought to placate the terror group in return for surrendering to PA's earlier demand that talks be frozen.
Western sources privy to the details of the discussions held between Egyptian intelligence officials and a Hamas delegation as part of a bid to salvage the crumbling reconciliation agreement with Hamas and to revive ceasefire talks with Israel said that the Egyptians attempted to appease the terror group's leadership.
According to the sources, Cairo's attempts to regain the confidence of Hamas came after it outraged the terror movement by accepting a request by Palestinian Authority (PA) President Mahmoud Abbas to freeze the talks that were almost completed at the end of August.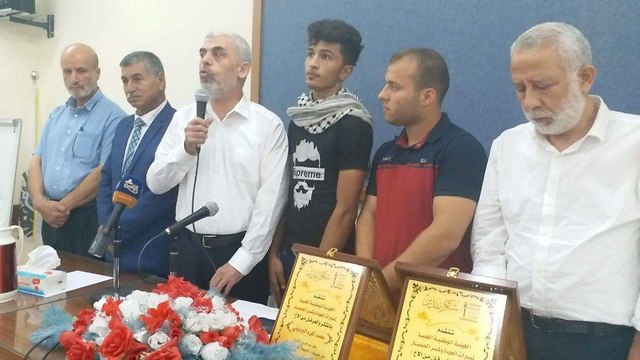 The Gaza delegation was headed by Khalil al-Hayya—the organization's deputy leader in Gaza. The Hamas leadership during talks was represented by Saleh al-Arouri.
Abbas warned at the time that any agreement signed without his consent would lead to the deepening of sanctions on the Gaza Strip and would include the PA stopping its monthly aid package of $100 million.
With the Hamas delegation arriving in Cairo on Saturday night, the Egyptians decided to prioritize intra-Palestinian reconciliation talks after discussions reached an impasse and led to a torrent of verbal attacks and waves of arrests by each side against the other in the West Bank and the Gaza Strip.
With the collapse of the talks, Hamas took the decision to intensify the confrontation with Israel at the border fence in order to pressure Israel and the Egyptians into reaching a ceasefire agreement.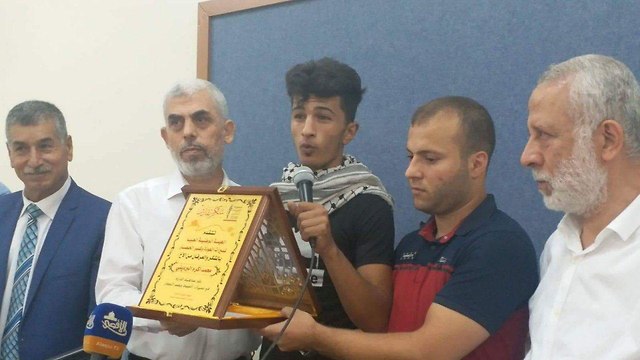 With its renewing of the border violence, Hamas has routinely encouraged youngsters in Gaza to protest and pledged to pay compensation to all those wounded at the end of August.
In addition, the Hamas leader in Gaza, Yahya Sinwar, awarded a certificate of appreciation to two young Palestinians for what was described as bravery during the border skirmishes.
The ceremony was broadcast on media outlets in the strip as part of a propaganda campaign to encourage others to emulate their actions and participate in the violence.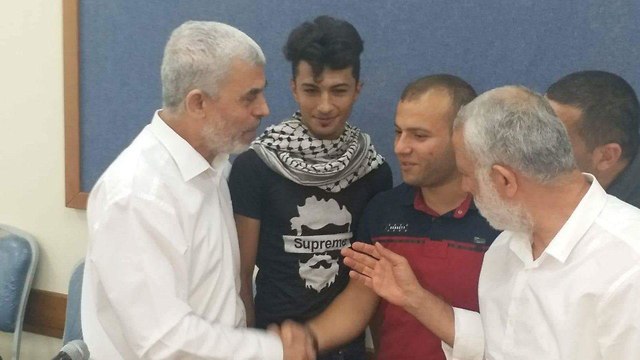 At the end of each week, Hamas has also been blasting out calls on loudspeakers in mosques urging young Gazans to flock to the border and participate in the Friday demonstrations.
The Palestinian health ministry reported Friday that seven people, including three teenagers, aged 12, 14 and 18, were killed and at least 90 wounded by IDF fire during violent clashes that erupted along Gaza Strip's frontier with Israel.
Following the deaths, anonymous Palestinian activists launched a social media hashtag campaign under the banner of "Stop the needless death" in which they demanded a halt to the March of Return campaigns, which since they began half a year ago have left almost 200 Palestinians in Gaza dead.
As reported by Ynetnews