In early morning strike, IAF attacks terrorists in the Syrian side of the Golan Heights 'preventing grave incident'; explosives and Kalashnikov rifles found in the area after the strike; Lieberman earlier: 'There is a clear address' to incidents on Syrian border now.
An Israeli Air Force aircraft attacked a group of armed terrorists in the Syrian southern Golan Heights early Thursday, killing seven armed terrorists and preventing a "grave incident", Israel Radio said on Thursday without citing sources.
The Israeli military confirmed carrying out an air strike overnight, saying it had targeted "several armed terror operatives in the southern Syrian Golan Heights" overnight. The military's statement did not elaborate on any casualties.
According to the IDF Spokesperson`s Unit said that after the strike, "explosive belts and an AK-47 assault rifle were found in the area". The statement did not specify how they had been found.
Defense Minister Avigdor Lieberman visited the border with Syria earlier, saying the incidents in the area now have a "clear address" after Syrian President Bashar Assad has recaptured the area from ISIS.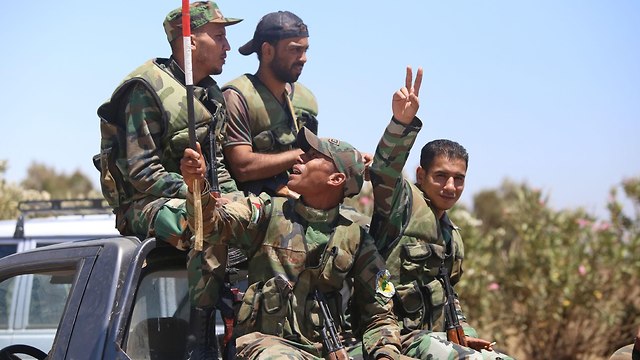 The defense minister also predicted that the Golan Heights frontier would be quieter from now on.
"From our perspective, the situation is returning to how it was before the civil war, meaning there is a real address, someone responsible, and central rule," Lieberman told reporters.
Asked whether Israelis should be less wary of potential Golan flare-ups, Lieberman said: "I believe so."
As reported by Ynetnews