After the Nationality Law passes in Knesset, 100 Druze reservists lament the country doesn't treat them as equals; say law that declares only Jews have the right of self-determination in the country 'creates unease in the Druze community.'
One hundred Druze reserve officers, many of them with a rich record of fighting in Israel's various wars over the years, have joined the special forum established in protest against the Nationality Law that passed in the Knesset last week.
The Nationality Law passed into a law last Thursday declares that only Jews have the right of self-determination in the country.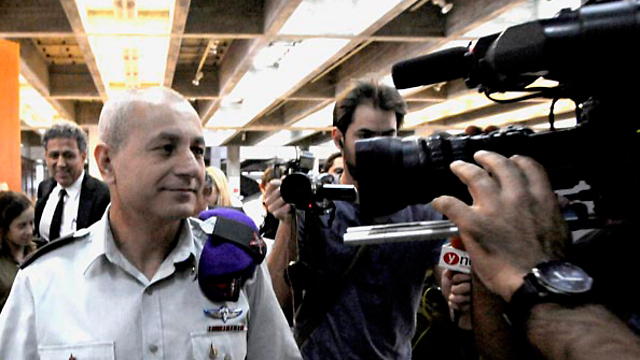 During talks held with several Druze reserve officers, several of them expressed anger for being excluded from Israeli society after they had served and are still serving the country.
Speaking to Ynet, Brig. Gen. (Res.) Imad Fares said, "The feeling is it was decided to burry us outside of the graveyard," "The feeling we are not equal was always a bit present in the street. It's sad, because we've always believed that someday we would be (treated as) equal, but now when it's enshrined into law (this thought) looks farther than even."
"I don't understand why this law is necessary. Is somebody questioning that the fact the country is Jewish? This law only creates second-class citizens," he lamented.
Fares's son serves as an IDF officer and is other son is expected to join the army soon.
"Going to the army is our duty as the citizens of this country. However, I expect the county to treat me as I treat it," Fares added.
"The Druze community's loyalty to this country is more profound and serious than any political statement. Why is it necessity hurting us every time to check our loyalty?" the Brig. Gen. wondered.
"This law creates unease in the Druze community. The lawmakers would have been smarter if they would have written it according to the Declaration of Independence, which mentions a Jewish country that allows minorities to coexist in it," he elaborated.
The law legally enshrines Israel's democratic character, its state symbols, Jerusalem as the capital, Hebrew as the official language and the right of return for Diaspora Jewry.
One of the main controversial sticking points of the law was article 7 which defined the development of the Jewish settlement as a national value, and enabled to exclude populations from new communities.
However, after a warning from the Knesset legal advisor, the article was altered. The law in its new version states that Israel "views the development of Jewish settlement as a national value and will act to encourage and promote its establishment."
The bill also strips Arabic of its designation as an official language alongside Hebrew, downgrading it to a "special status" that enables its continued use within Israeli institutions.
As reported by Ynetnews