Family of IDF officer whose body is held by Hamas in Gaza holds press conference to attack PM, his government; Goldin's father Simcha accuses government of being 'short on actions.'
Simcha Goldin, the father of slain IDF soldier Hadar whose body has been held by Hamas in Gaza since 2014, attacked Prime Minister Benjamin Netanyahu at a rally Monday evening, saying Israel's soldiers and civilians will only be returned through actions, not words, and that "our government is short on actions."
"Oron (Shaul, a second IDF soldier whose body is held by Hamas), Hadar, Avera (Mengistu, an Israeli citizen held captive in Gaza since 2014) and Hisham (a-Sayed, another civilian held in Gaza) will not be returned with words. Draft agreements worth billions are currently circulating to rehabilitate and upgrade Gaza—all of which serve Hamas and improve its weak position vis-à-vis its populace," the bereaved father accused.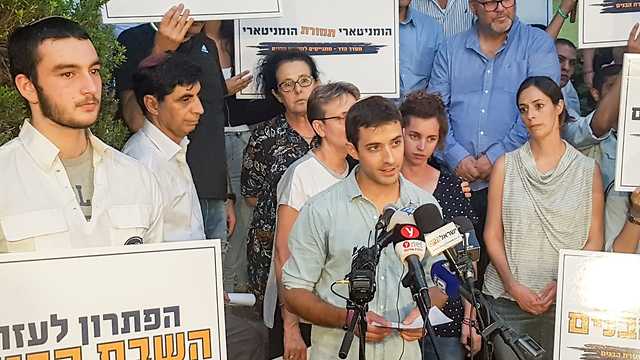 Goldin spoke before hundreds of supporters, who congregated in support of his cause in Petah Tikva while holding up signs bearing slogans such as "Waiting on Oron and Hadar."
Hadar's father then went on to say the agreement was making the rounds in Cairo's presidential palace, Washington's White House and the United Nations' New York Headquarters. Netanyahu and the Israeli government, however, never posited the fundamental demand of returning Israel's soldiers and civilians, he lamented.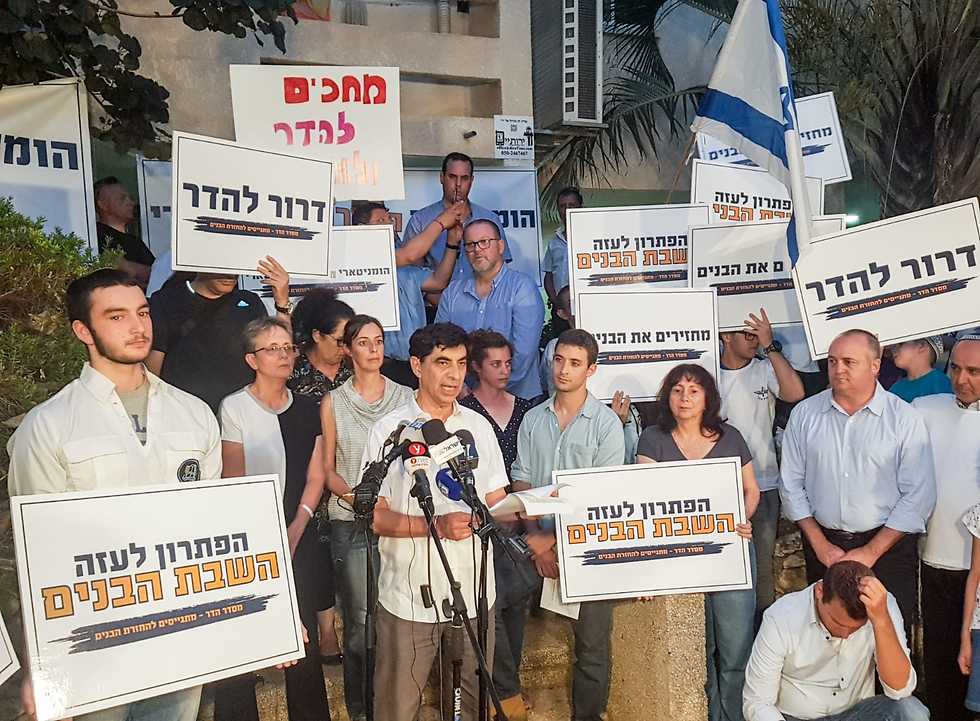 "It turns that out a ministerial team tasked with handling the issue of the hostages and missing persons—that included Netanyahu, (finance minister) Moshe Kahlon and (interior minister) Aryeh Deri—has not convened since late 2016," Goldin revealed, adding the family intended to appeal to the High Court of Justice to demand the group resume operations.
Hadar's twin brother Tzur said no agreement in Gaza could proceed without Hadar's body being returned. "Everyone's talking about a solution to the Gaza problem. Returning Hadar is the solution to the Gaza problem. Hadar was barbarically kidnapped and has been held for four years in contravention of all international conventions and moral edicts."
"There can be no agreement without Hadar's return home. Humanitarianism for humanitarianism," he concluded.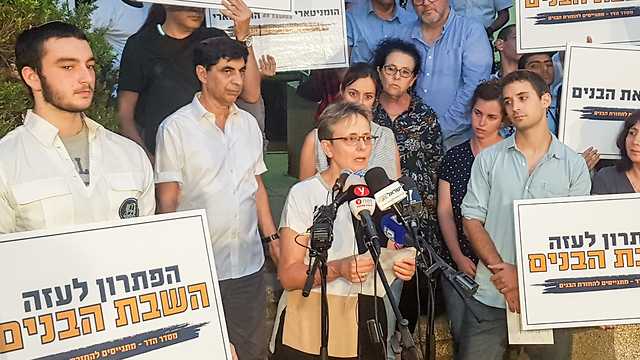 Tzur Goldin also launched his own attack against the premier, saying, "The person leading this country is conducting himself with cowardice and defeatism. Humanitarian measures cannot be a one-way street. It's been four years, during which we've all been under threats and intimidation that insisting on soldiers' return will lead to terrorists being freed. Freeing terrorists is not the only way to return soldiers."
Goldin's mother, Leah, concluded by saying, "We are here to place values right back on the agenda. Soldiers are not left behind. Israelis look out for each other and we must bring soldiers to Jewish burial."
As reported by Ynetnews