Op-ed: In Jerusalem, you get to experience real pluralism, for all its degrees and downfalls. The capital's unique situation offers its secular residents the opportunity to fully live out their secularity, more so than their counterparts in other cities in Israel.
Jerusalem Day is a great time for public discussion on the most interesting, diverse and complex city in Israel, but in recent years, this discussion often turns into a eulogy of the secular population in Jerusalem.
One cannot deny the challenges a city such as Jerusalem faces, in which two-thirds of the population (Arabs and ultra-Orthodox) are typically not raised according to the classic Israeli narrative shared by the majority of the Israeli population.
This diversity poses great challenges to all of the city's populations; it especially pertains to the secular population, which enjoys an absolute majority in the rest of the country. However, this unique situation offers the secular Jerusalemites the opportunity to fully live out their secularity, more so than their counterparts in other cities in Israel.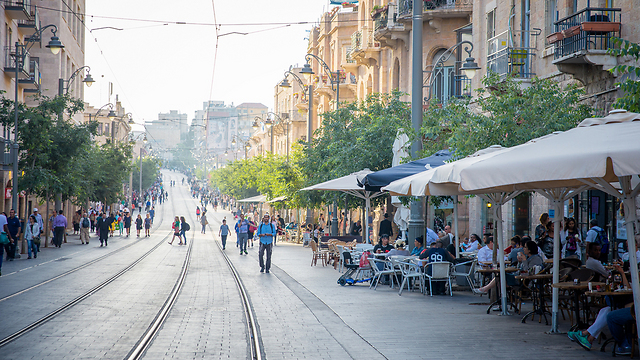 Let us start with some facts: There are over 325,000 people in Jerusalem's "general" population (secular and national-religious), and while it is difficult to define, about half of these fall under the standard definition of "secular."
In Jerusalem, there are more secular people than in distinct secular cities such as Herzliya, Givatayim or Kfar Saba; the secular public in Jerusalem enjoys an unprecedented abundance of art and cultural events; there is a growing number of restaurants and cafés open on Shabbat; and during the last national election, Meretz (a left-wing, social-democratic party) received more votes in Jerusalem than in any other city in Israel, excluding Tel Aviv.
However, this is not why secular Jerusalemites fully live out their secularity in Jerusalem. In Jerusalem, you get to experience real pluralism, for all its degrees and downfalls. In this city, you are constantly exposed to other populations—at the workplace, in the supermarket, on public transportation.
Civil Society, another fascinating, bubbly phenomenon in this city, further exposes you to people you could not have met anywhere else in Israel: Ultra-Orthodox high-tech entrepreneurs, Arab social activists, or religious feminists. These people, although from different backgrounds and different belief systems, understand the massive force of collaboration needed to advance the city we all live in.
It is not a coincidence that in recent years, Jerusalem, the diverse city, has engendered the presence of groundbreaking entrepreneurs from all its communities. We, the secular Jerusalemites, are the reference point for all those fighting for equal rights within their own societies. We are the mirror to which they design their reflective perceptions: how to maintain their lifestyle while simultaneously transforming their communities into a better place.
This to me is the essence of secularity: Not a strict secularity that only accepts those whom adopt all secular values, but an open, pluralistic secularity that accepts others despite difficulties and that exposes others, especially those from more conservative communities, to a more liberal and egalitarian alternative. We call it "Jerusalemite secularity."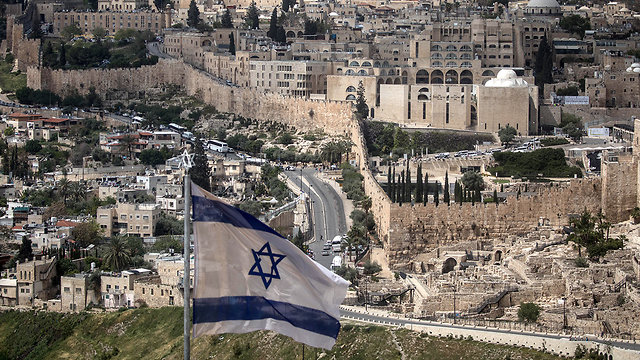 Let us not be deluded: This shared-life of such different communities is no easy feat. In recent years, we have witnessed various contradicting phenomena within different communities of the city; for every group pushing towards integration and involvement, there are other groups pushing for segregation and isolation.
A great example of this is the current road-blocking demonstrations led by "HaPeleg HaYerushalmi" (the Jerusalemite Faction), a minority group in the ultra-Orthodox community. In the upcoming months, leading to the municipal elections, surely many will take interest in magnifying these disputes and opposing efforts like integration and mutual recognition. We are already witnessing some examples of this.
We have many more obstacles to face in order to transform our city into a place where all communities cooperate with one another for the benefit of all residents, but we have no other option: According to the Israel Central Bureau of Statistics' demographic forecasts, in 50 years, all of Israel's demography will look much like Jerusalem's demography today.
Thus, the models we build and practice today concerning the relations between different communities in Jerusalem will affect the entire State of Israel. Secular Jerusalemites are crucial players in this journey. I would not rush to eulogize us: We still have much more to offer this city.
As reported by Ynetnews