High school teachers declare strike on Sunday in protest of employment conditions, stalled negotiations; further strikes may be possible pending talks with Ministry on Finance regarding improved wages; 'I'm not optimistic,' says Association chairman; 'Students are being used as conflict resolution tool,' complains one pupil.
High school teachers nationwide have declared a general strike to take place Sunday after the Teachers' Association and Ministry of Finance could not come to an agreement regarding teachers' new wages.
Students, meanwhile, who are about to commence winter final exams, once again feel their tutors' struggle is waged at their expense.
Field trips scheduled for Sunday will take place as planned. The strike will exclude special education schools.
The two parties are expected to reconvene Sunday afternoon to try and reach an understanding. The Teachers' Associated will announce continued steps following the meeting.
The strike came following stalled negotiations between the Associated and the Finance Ministry over a new wage agreement. The Oz Latmura ("Power to Change") wage agreement ran its course in December 2016, and the parties have been negotiating a new one ever since, without much success.
According to Teachers' Association Chairman Ran Erez, talks have been moseying along for months. The Finance Ministry initially offered a gross NIS 30 increase alone for experienced teachers, he claimed, and NIS 300 gross for newer teachers. Erez claimed the ministry later amended its offer to NIS 60 gross, which he also turned down.
"As announced, a nationwide high school strike will commence (Sunday), and our next steps will be decided on according to the results of the meeting. I'm not especially optimistic. The Finance Ministry turned down all of our proposals just this Wednesday, why should they agree tomorrow? The strike may exert pressure on them. I'll be meeting them because I truly wish to give an agreed solution a chance," Erez said Saturday evening.
Erez then went on to say the ministry objected to increasing teachers' salaries "despite the Ministry of Education, the Federation of Local Authorities in Israel and parents all supporting our demands. But Finance makes the decisions and they won't do it. I hope the Minister of Education Naftali Bennett finally speaks up about this, because in the meantime his ministry's representative at these meetings is his director-general."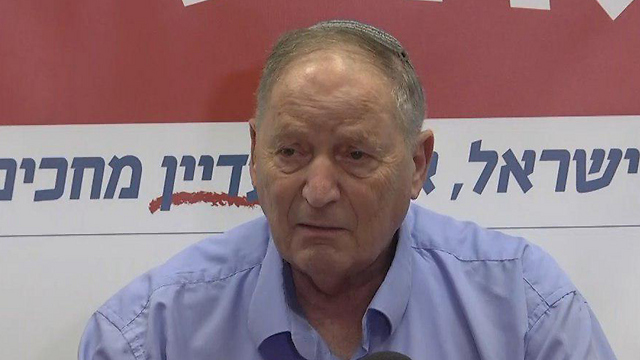 The Teachers' Association chairman also rejected students' assertion that his organization's war was being waged at their expense. "That claim doesn't make sense. In a few years' time those very same students will be employed themselves somewhere and will want to receive a proper salary. They may not understand it yet, so they should ask their parents how they fight for the terms of their employment," he advised.
The Ministry of Education said its people are still vigorously negotiating to ensure the country's teachers receive salaries befitting of their professional standing.
The Finance Ministry commented, "The ministry has been negotiating to raise teachers' wages for months now in order to improve the conditions of those starting out in the profession. These teachers make roughly a third of what experienced teachers make, the highest gap among OECD countries, and one that's increasing. The Teachers' Association refuses to reduce that gap and chooses, instead, to take belligerent steps. Several proposals along those lines were brought before the Association, but it rejected them all. We regret the fact it prefers to harm Israel's students rather than discuss the proposals practically."
Students: 'We are being used'
"We sincerely hope the Ministry of Education and Teachers' Association can bridge their differences as soon as possible, so Israel's students can return to their regular studies and we can continue studying for the upcoming winter finals," said chairman of the National Student and Youth Council Yuval Halabia.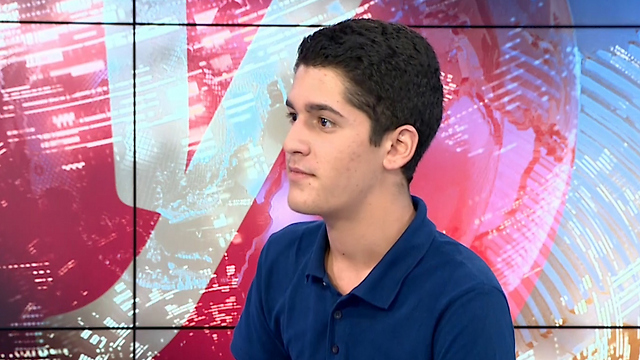 Lior, 17, is a 12th grade student at the Amal educational network's multidisciplinary school in Nahariya. "Conflict between the Teachers' Association and the Ministry of Education take place at our expense. For lower classes it may be felt less, but before major tests when you need classes and augmenting lessons, it's not very nice. When students are being used as a conflict resolution tool, that's problematic," he opined.
Noy Bussi is also a 12th grader from Pardesiya, studying in the Drorim school in the Lev Hasharon Regional Council. Bussi joined in protesting the timing of the strike, just before the winter finals. "A one-day strike won't be too bad, but if it goes on it will really hurt us. We hope it won't last more than one day," she said.
"Why isn't the Teachers' Association intervening in the serious condition of many schools in the Arab sector? They have need of so many things and there's no one to look after them. But they never hesitate to go on strike over their salary," she complained.
As reported by Ynetnews