Attorney General Mandelblit says he's being targeted with 'asymmetrical measures that are not part of the democratic rules of the game,' criticizing recent controversial bill proposals, saying they're 'not innocent.'
Attorney General Avichai Mandelblit bemoaned the fact he is coming under attack by government ministers at a closed event last week.
"I'm being attacked from all directions with asymmetrical measures that are not part of the democratic rules of the game," Mandelblit said at a State Attorney's Office conference on Thursday.
"I can't conduct myself based on their way," he was heard saying in a recording from the conference broadcast on Army Radio. "Someone compared it to asymmetrical warfare. On the one hand, there's a commitment to the rules of war, on the other there isn't."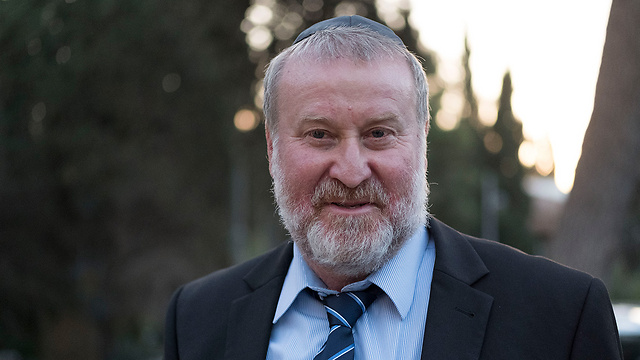 Mandelblit was speaking in front of former state attorneys, former district attorneys and department heads at the State Attorney's Office.
He said bill proposals being raised by MKs and ministers "are not innocent," noting the situation was "not simple."
The attorney general described two such bill proposals—one seeking to bar police from making recommendations on indictment at the end of an investigation and another seeking to shield a sitting prime minister from police investigations—as "proposals meant to hurt all of us."
He also criticized an "infamous bill proposal to oppress the appointment methods of legal advisors at government ministries."
Over the weekend, Mandelblit submitted his official legal opinion concerning the bill to bar police recommendations, strongly coming out against it.
"We oppose the bill—both in terms of content and timing, both of which are not right," Mandelblit said, speaking on behalf of the State Attorney's Office.
Public Security Minister Gilad Erdan also came out on Sunday against the legislation, saying such a ban goes against the essence of police work.
Erdan asserted there was no way to finish an investigation and pass it on to the Attorney General's Office for a decision without police investigators including their professional opinion concerning the evidence collected in the case.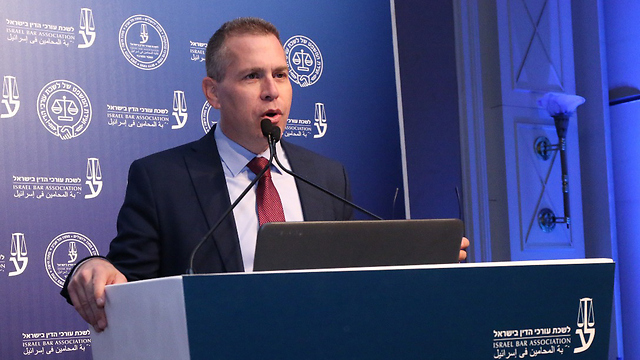 While adopting the attorney general's legal opinion on the matter, Erdan did say the public release of the police recommendation should be barred, saying it could create a false impression concerning the suspects even before a decision has been made on whether or not to indict them.
In his legal opinion, the attorney general explained the proposal hurts the work of law enforcement and their ability to do their job efficiently and professionally. He said such legislation could hurt the ability to reach the truth and bring criminals to justice, as well as needlessly prolong investigations.
"The investigative work done by the police requires the investigators to assess the evidence at their disposal—their linkage to the offenses being investigated, whether they would be admissible in court, the credibility of the witnesses, etc," Mandelblit explained in his opinion.
"Determining when it is time to stop the investigative work and pass the investigative materials to the prosecution or the State Attorney's Office in order to make a decision on whether to close the case or file an indictment, requires an assessment by the police investigator on whether the evidence collected could form a basis for an indictment."
State Prosecutor Shai Nitzan gave his unequivocal support to Mandelblit, saying that "the public must understand that the police and the State Attorney's Office are working hand in hand, and if they want justice done, the dialogue between them must be allowed."
As reported by Ynetnews