Ultra-Orthodox soldiers denounce High Court's ruling striking amendment to law on Haredi conscription; 'trends were positive,' says Haredi officer, 'but HCJ is sabotaging it'; 'Those able to study should do so,' says Tzvika Gronich, former soldier. 'Everyone else can conscript.'
Ultra-Orthodox soldiers, both current and former, expressed their disappointment with the High Court's decision to annul the amendment to the Conscription Law regulating the service exemptions for yeshiva students.
A Haredi officer serving in the Glilot base said the amendment's annulment will lead to a decrease in the number of ultra-Orthodox men joining the IDF, which he claimed had been on a significant rise.
"The Haredi public is once again feeling it's being messed with and harassed," the officer said. "The trend was looking good, and now the High Court's sabotaging it, and that's a shame."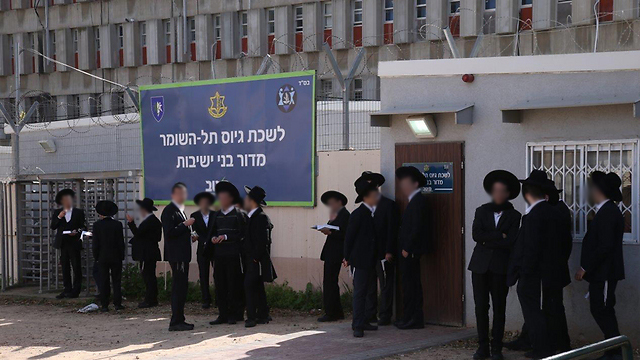 "My service is meaningful and I feel like my needs are being taken into consideration. I feel a sense of mission in what I do, and other guys look up to me with admiration. When all the background noise around it is turned up, it only creates conflict," the officer remarked.
"Haredi recruitment should be achieved judiciously; not with coercion, but with education," the Haredi officer added. "Some Haredi men wish to contribute to the state through army service, others through serving in civilian rescue services, but you have to keep in mind they should study the Torah. You have to make those who aren't really studying feel like the army's the place for them."
Tzvika Gronich, a program editor at the Kol Chai radio station who served in the IDF Spokesperson's Unit, also weighed in on the issue. "The Haredi population doesn't like the High Court very much to begin with," he said, "and they consider it an institution that continuously harasses them, so it brings the disparate factions together and creates antagonism towards it. I still believe those studying the Torah have larger importance than I do."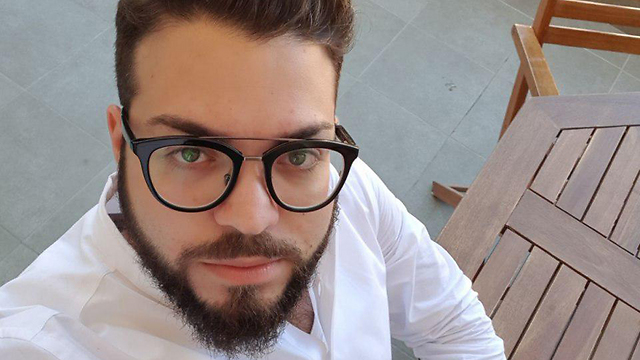 Gronich noted army service shouldn't be coerced, but performed willingly. "People should have the right to choose between yeshiva studies and joining the army," he explained. "In this day and age, Haredi men know if they ever want to enter the job market in the future, they'll have to enlist. I still don't see any chance of buses going to Bnei Brak and Jerusalem and loading up yeshiva students to the army induction center."
Gronich enlisted in the army when Haredi conscription was in its infancy. He said the army has since tried to accommodate his compatriots on service conditions.
"I never had to serve with women, and when I explained my requirements as far as Jewish religious law went, they accommodated me. However, lately there have been some irregularities concerning regulations and service conditions, like growing a beard for example, so the army still has a ways to go."
Moshe Prigan, an academic lecturer and former head of the Haredi integration division of the Israel Air Force, noted that "You can't force people to enlist, and you can't put democracy to the test over 70,000 conscientious objectors. The new law bringing Haredi men into the army gradually wasn't given enough time, and no one tried putting it to the test. It may well be an excellent law. I just don't understand why it was canceled," he said.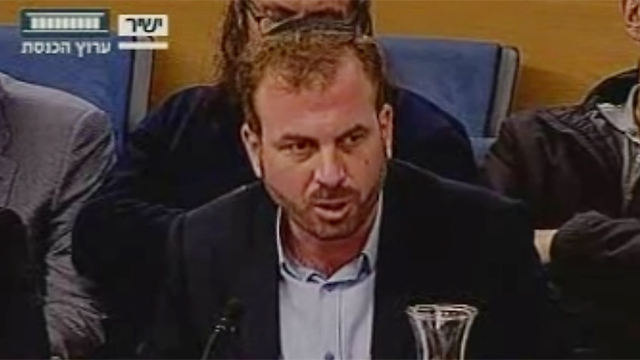 "You simply can't do away with a 70-year problem all in one go," Prigan stressed. "In the name of supposed democratic values, the justice system keeps releasing exactly the people who are trying to sabotage the Haredi recruitment process, harass enlisting soldiers and hurt their employment. There are many occurrences of both verbal and physical abuse. Haredi leadership can't abide by army enlistment, and they've won. While they understand the security challenges are there, they nevertheless can't publically endorse it either.
"You can let the guys go through shortened basic training during breaks from studies and do reserve duty or administrative tasks in order to jumpstart the enlistment process in the right way and smartly. Those who do choose to serve should be rewarded, and it should be understood a Haredi officer is transforming his entire community. Affirmative action should be in place for them."
As reported by Ynetnews