Op-ed: While losing both men and money into the Syrian civil war, Hezbollah and its beleaguered leader Hassan Nasrallah seem to be tiptoeing towards becoming the Middle East's second strongest army, after the IDF. Its cooperation with Iran, and Russia, has made it part of a growing Shiite axis in the region.
The IDF's widespread combined arms exercise that began Tuesday in the country's northern region comes on the heels of the army coming to terms with the fact the next war in the northern sector versus Israel's main enemy—Hezbollah—will differ from what was planned a few years ago in light of the rapid-fire changes in Syria, Lebanon and the rest of the Shiite axis stetching all the way to Iran.
The IDF has drawn the conclusion that Hezbollah is an organization that isn't growing nearly as much as it would have liked, thanks in part to the loss of life and resources invested in fighting the Syrian civil war alongside Assad, not to mention the frequent covert assaults against the organization, attributed to Israel.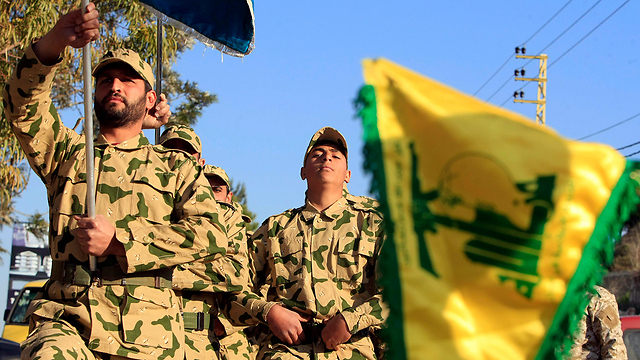 Furthermore, IDF sees the organization's leader Hassan Nasrallah as an isolated figure surrounded by suspicious compatriots who question his ability to head of the terrorist organization following the assassination of his second-in-command Mustafa Badreddine last year.
Israel, claims the hit was intra-organizational and backed by Iran, based on Badreddine's refusal to submit himself to the organization's war in Syria.
The Israeli army further notes Hezbollah is suffering harsh economic hardships with 2,000 of the group's fighters killed in Syria, only 50 in the past year. For comparison's sake, 650 of the organization's men were killed fighting the IDF during the Second Lebanon War.
Having said that, the axis that Hezbollah makes up is inching ever closer to growing in strength. Iranian plans for building factories in Syria or Lebanon intended to Hezbollah missiles more accurate are definitely in place both in Tehran and in Dahieh, all part of Iran's grand scheme to entrench itself in Syria after the civil war.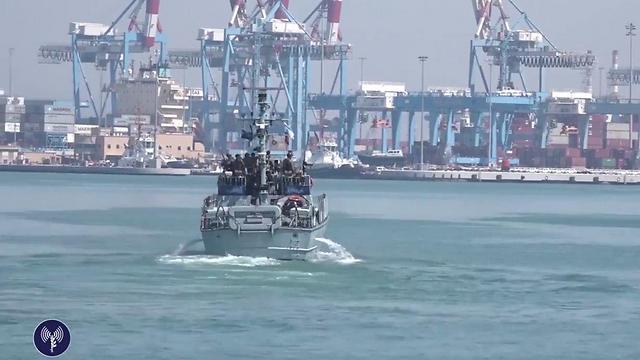 This scheme, in fact, crosses over several environs and is not restricted to the area of security, as Iran also aspires to create the basis for agriculture in the war-torn country and take over mines and ports, shoring up Syria's economic fortunes as those of ISIS shrink.
Some 16,000 Shiite militants are fighting on Syrian soil right now, most of them pledging their allegiance to Hezbollah with a small number of Iranian forces and advisors standing alongside local Shiite militias. In some of the cases, those Iranian forces and Hezbollah fighters fight shoulder to shoulder with the Russian forces, and are trying to glean any information they can from the latter both on the battlefield and in command outposts.
As of today, Israel has been unable to convince Russia to abandon its partnership with Iran, seeing as Moscow considers Tehran a strategic near-term partner for removing ISIS while fortifying Assad's regime.
Despite Nasrallah's misfortunes, it seems he has overseen development of some impressive independent capabilities and may no longer be considered a "puppet for the Iranians."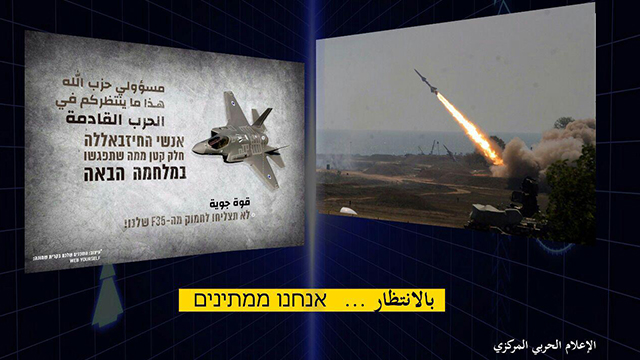 While he's yet to receive the full brunt of Iranian assistance, on the intra-Lebanese playing field he enjoys a comfortable rapport with Prime Minister Saad Al-Hariri who is pursuing a new elections law that may boost Hezbollah's parliamentary power from 12 to 15 or more seats.
Ironically, Nasrallah is waging a successful war against ISIS on the Syria-Lebanon border and even closes prisoner-swap deals with them. The only difference between his deals with ISIS, unlike similar deals with Israel, is Nasrallah is willing to give away more prisoners in return for fewer of his men, due to the growing sensitivity of the families of Hezbollah fighters.
Hezbollah's learning curve, despite the difficulties, has become one of its stronger suits. The terrorist organization—deemed by some in the IDF as the "second-strongest army in the Middle East"—is now capable of waging regimental war and utilizing offensive drones, along with efficient intelligence gathering and using attack tunnels and caves. It also fires both small arms and artillery while using tanks, all the while growing its ranks rapidly and expertly by 4,000 men in a specific area—as it has done only recently against ISIS.
Serving as backdrop to the above is the UN Security Council's recent decision to beef up United Nations Interim Force in Lebanon (UNIFIL)'s powers, allowing it to supervise Hezbollah activities inside Shiite villages, a decision the Israeli security establishment regards with cautious optimism.
Nevertheless, the IDF is far from content with the political move pushed by US Ambassador to the UN Nikki Haley and is already seeking an increase in activities foiling Hezbollah and Hamas power plays, emphasizing stopping attempts to transfer advanced weaponry to Nasrallah.
As reported by Ynetnews